BIG PAWS – The Pet Friendly Precinct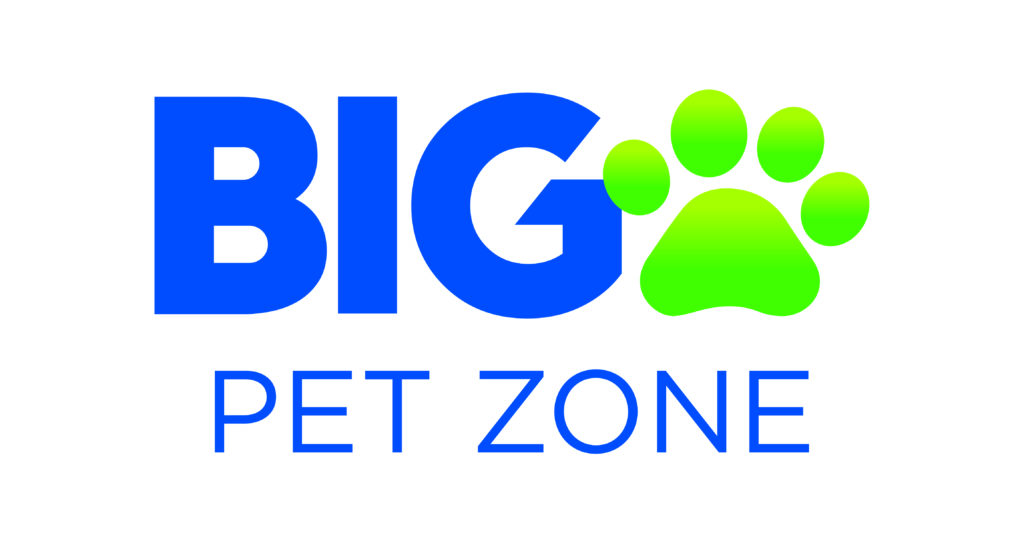 Our specially designed area where your dogs are welcome. What a fantastic opportunity to stay on an site that encloses your Van your vehicle and of course your pet. These sites have been carefully designed and built to allow you ease of access with double sliding gates which then roll back in to position to create a perfect enclosed area where your pooch can wander free. So no more leashes getting stuck around the van or the annex. It`s the little things that help to make a break away more relaxing we certainly think that this is one of them. We also have some new Pet Friendly Cabin accommodation. So if you are a frequent traveler with your dog or are considering trying it out read on – we have got you covered.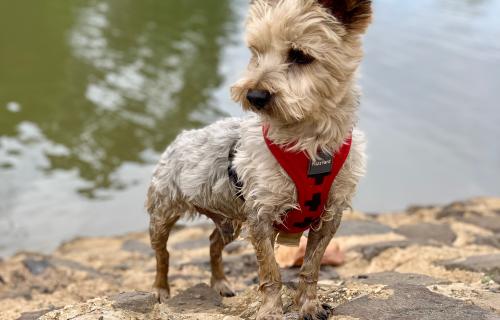 Powered Sites
The images speaks for itself. Your own, fully enclosed site. The gates roll all the way back to get your van on with ease. Once you are in you can let your dog out and not have to worry about ropes and tethers.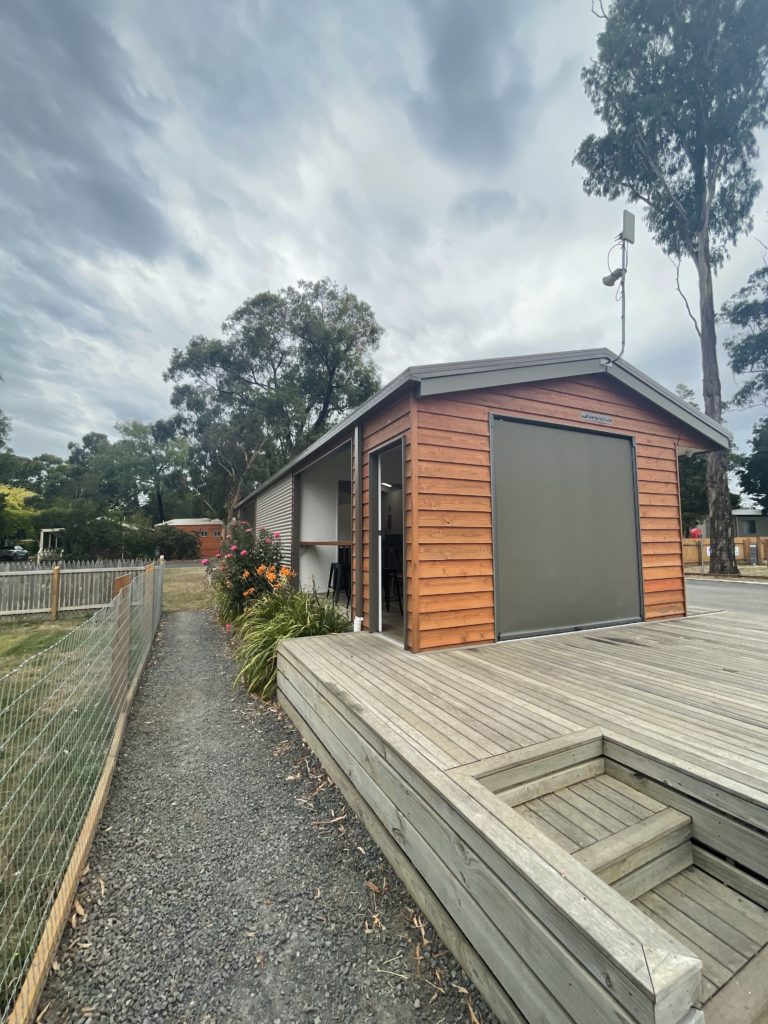 BIG Paws Pet Friendly Cabin Accommodation
The days of struggling to find somewhere to stay with you pooch are certainly over at BIG4 Ballarat Windmills BIG Paws Per Precinct. Comfy great quality with all the modern convenience of home. No more compromise when you are travelling with your dog we have got you covered. These cabins also come complete with their own little yard for piece of mind in between trips to the Pet Billabong.